Announcing the 2015 Scholarship Winners!
---
Providing scholarships for students who need financial support, tutoring, or employment support to succeed in preparing for competitive employment in the engineering and road and bridge construction industries.
---

Joseph Augustin
Armando J. de Moya Scholarship Winner
Joseph Augustin is a full time Civil Engineering student at the University of Florida. He is in the top ten percent of his class and is a member of Ian Sigma Honor Society. His goal is to obtain a Professional Engineering (PE) license and have a high position, such as engineer supervisor, in a firm. He hopes to use his problem solving skills to improve our existing infrastructures and build new ones. He sees his team working on thrilling projects and challenges in an environment full of positive energy.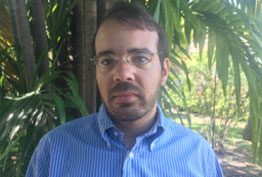 Alejandro Tano
Tutoring Scholarship Winner
Alejandro Tano is a junior at Florida International University's OHL School of Construction. As a student with a learning disability, he has worked extra hard to get where he is today. He hopes to achieve a position in a professional environment in construction. He hopes to have a Division I. Contractors License to build his career in the project management sector of the construction industry. His goal is to build his own construction management service business with the knowledge and experience he has acquired in the classroom and field.